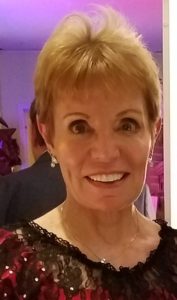 My varied career has given me skills in editing, writing, coaching, psychology, public speaking, training, and project management. Today I combine my skills and experience to bring professional expertise and insight into the tasks of copyediting and proofreading. The quality and meaning of your message matters to you; it matters to me.
For over 20 years I worked in Department of Defense contracting and consulting firms. I began as a research specialist, moved on to edit training manuals, and eventually became a project manager. My last position (of four years) was as Project Manager/Writer for the US Air Force Office of Small and Disadvantaged Business Utilization.
During those years, I completed a doctoral degree in psychology, became a Licensed Professional Counselor, and managed a part-time practice, offering life coaching and counseling services to Employee Assistance Programs. I obtained certification as a Master Practitioner and Trainer in Neuro-Linguistic Programming, becoming a part-time trainer with the American Hypnosis Training Academy and the Mid-Lantic Institute for NLP. For three summers I taught for Webster University's Master's Program in Counseling as an adjunct faculty member. I left DoD contracting in 2004 to continue my practice on a full-time basis, closing my office in 2018.
As a member of Toastmasters International since 1985, I have earned the title of Distinguished Toastmaster and have held numerous leadership positions and won awards for competitive speaking. I have published numerous articles in The Toastmaster. I have learned how to write, present, and evaluate speeches and training public speakers.
Since 1984, I have put my writing skills to use, publishing over 200 reviews and articles in magazines, journals, blogs, and newsletters. I have published three books with an international publisher, Crown House Ltd. I am currently managing editor for an international history journal, The Trafalgar Chronicle. Because my husband is a retired Navy officer, I am active in the Naval Order of the United States. For ten years I have served on the executive council for the National Capital Commandery and I am a volunteer copyeditor and writer for the national magazine.